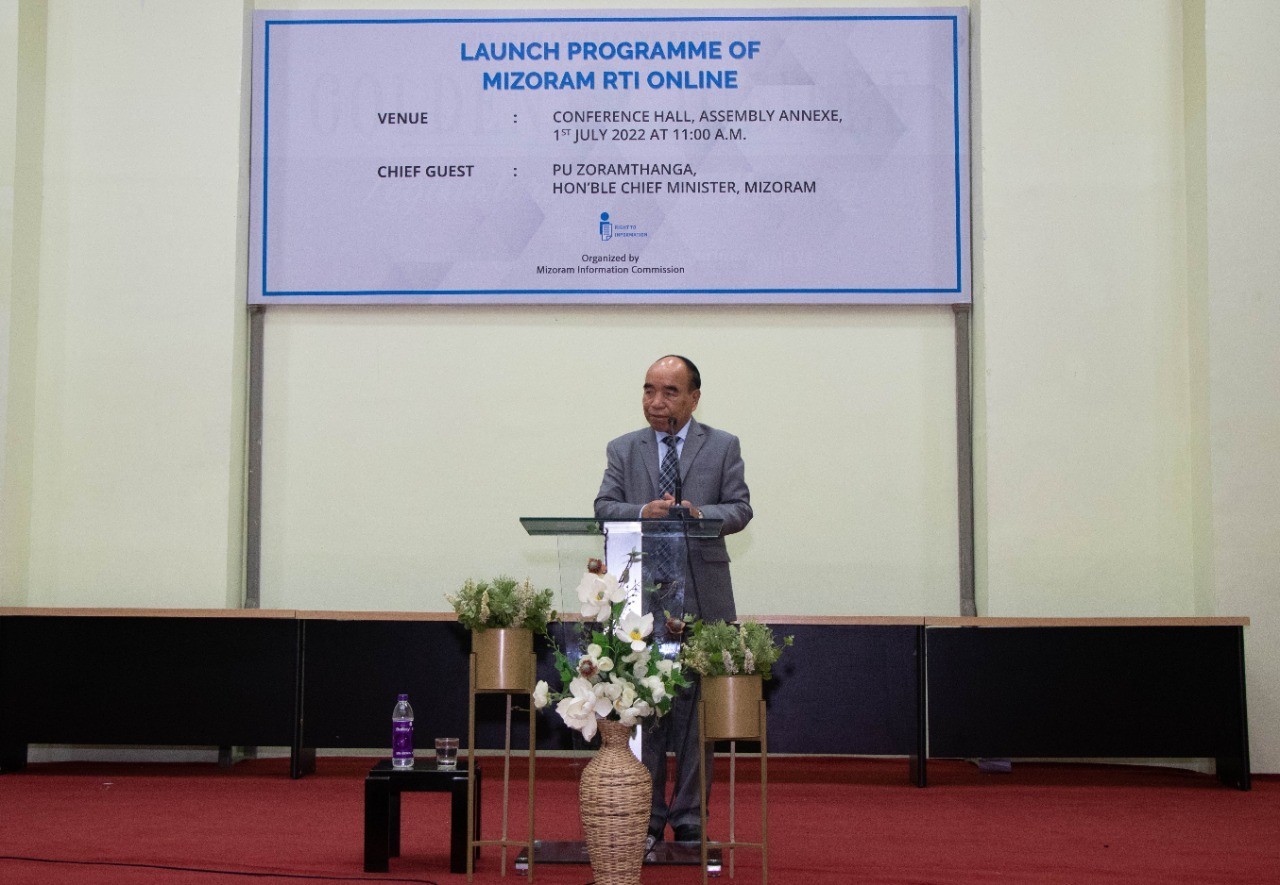 Mizoram Information Commission in collaboration with General Administration Department and Directorate of Information & Communications Technology launched a software system called Mizoram RTI Online - a system that is intended to provide an easier means for the general public to submit RTI applications via online.
Mizoram RTI Launch Programme held on 1st July 2022 at Assembly Annexe Conference Hall was graced as Chief Guest by
Pu Zoramthanga, Hon'ble Chief Minister, Mizoram.
Mizoram RTI Online is available both as a website and a mobile application which may be downloaded from the Play Store or App Store. Mizoram is the 8th state in the country to provide online facilities for RTI applicants. Mizoram RTI Online was developed by MSeGS (Mizoram State e-Governance Society) free of charge. Users can track their RTI application, thus fulfilling transparency while the online platform will ensure timely delivery as well. For those who want to file an online RTI application but do not have the necessary device, there are around 800 Common Service Centres and Rural Information Kiosks across the state to facilitate them. A total number of 639 RTI applications were submitted during 1st July 2022 to 31st August 2022 via Mizoram RTI Online.
Users with queries regarding the Mizoram RTI Online or other matters relating to the Right to Information Act, 2005 may contact Mizoram Information Commission @ mobile number +916033206128 during office hours on all working days.